The National Academy of Engineering's 14 Grand Challenges for Engineering in the 21st Century report articulated a broad range of fundamental issues that will drive the next century of research and innovation. These challenges include harnessing solar energy, ensuring clean water to all, realizing the full potential of virtual reality, securing cyber space, and developing robust carbon sequestration technologies to reverse the tide of climate change. The recent Endless Frontiers Symposium on the future of higher education stressed the felt need among STEM students to connect their training and education with practical benefits to society and their collective future.   
Investments in engineering research and education are critical building blocks for the nation's future prosperity. Engineering breakthroughs address national challenges and bring about new opportunities in areas ranging from advanced photonics to prosthetic devices. Research funded by the NSF Directorate for Engineering has enriched the understanding of natural systems, enhanced electronics, fortified the nation's infrastructure and introduced the exciting possibilities of engineering to the next generation. 
The eFellows program is supporting rigorous research that spans multiple engineering disciplines and Divisions under the NSF Directorate for Engineering (ENG), including Chemical, Bioengineering, Environmental and Transport Systems (CBET), Civil, Mechanical and Manufacturing Innovation (CMMI), Electrical, Communications and Cyber Systems (ECCS), Emerging Frontiers and Multidisciplinary Activities (EFMA), and Engineering Education and Centers (EEC). 
Under the direction of their faculty advisors, the eFellows are conducting research projects at their host institutions. The robust and diverse portfolio of the eFellows' research projects have the potential to positively impact society on a broader scale, addressing critical societal issues like engineering pathways and sustainability and climate and contributing to developments in advanced technologies and cyberinfrastructure. 
HIGHLIGHTED
RESEARCH PROJECTS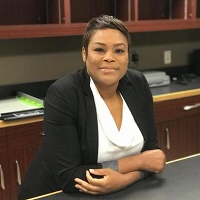 Janne Hall (Morgan State University)
Intersectionality of Racial Inequality, African American Identity and Resilience, and Formation of African American Engineers at Minority Serving Institutions
This project seeks to determine clear evidence-based pathways to achieve racial equity, and address formation and population parity of African–Americans engineers within and across academia and industry and diminish challenges of identity, resilience, resistance, and other barriers to success for Blacks.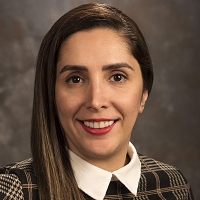 Vahideh Mirchi (University of Wyoming)
Towards a Fundamental Understanding of Underground Hydrogen Storage from Reservoir Engineering Perspectives
This project aims to improve the understanding and application of interfacial phenomena inside naturally occurring porous media resulting in efficient underground hydrogen storage. The results of this work will have a major positive impact on the reduction of unwanted pollutions in the environment caused by fossil fuels and greenhouse emissions, while providing aids to respond the increase in global energy consumption.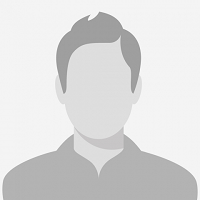 Roya Fallah Firoozi (Stanford University)
Safe Autonomous Driving through Multi-Vehicle Collaboration
This project will investigate algorithms for fast, robust online distributed optimization for trajectory planning among multiple vehicles in autonomous driving scenarios. The expectation is that these algorithms will give trajectories with fewer collisions, fewer evasive maneuvers to avoid collisions, will require less computation time, and ultimately give more naturalistic driving behavior for the autonomous cars. Michelle Henderson (University of South Florida–Main Campus)
Reframing Civil and Environmental Engineering Curricula to Address Anti-Blackness
This project seeks to co-create and transform civil and environmental engineering curricula and workshops to combat anti-blackness and infuse environmental justice into core environmental engineering courses, with the ultimate goal of transforming engineering education and contribute to decreasing inequity in engineering and science spaces. Sania Seilabi (University at Buffalo)
Utilizing Big Data and Connected Technologies to Battle Extreme Weather Conditions, factoring Equity and Accessibility
This project aims to develop an information framework that specifies the process of collection, fusion, and processing of real-time information during extreme weather events to obtain a better understanding of the road safety conditions that facilitate road maintenance, ultimately assisting urban planners and local and regional transportation engineers to develop new models, policies, regulations, and, more importantly, information-based platforms for severe weather events and road maintenance procedures.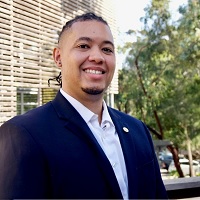 Daril Brown (University of California-Davis)
Developing Faster, More Accurate, and Less Frustrating Communication Neuroprosthesis for People with Lost or Diminished Speech
This project aims to develop the tools necessary to create clinically viable neuroprosthesis capable of conversation, through developing and deploying novel interactive experimental paradigms combined with large-scale neural recording. This will inform the design of prototype devices that can leverage error signals to automatically correct their mistakes and improve their decoding algorithm.