The COVID-19 pandemic has brought mental health to the forefront of discussions related to engineering culture, particularly in academia. Traditionally, engineering culture has espoused the ideals of rigor, toughness, and hardship. National data shows that engineering students, more so than their peers in other majors, are less likely to seek professional help for mental health concerns, potentially due to  engineering stress culture and the pressure to prioritize academic success over mental wellness. Engineering educators have embraced the charge to build a culture of wellness in engineering, for both students and faculty.
To addresses major scientific challenges in innovative ways, interdisciplinary research and convergence research (defined by NSF as "a means of solving vexing research problems, especially those focusing on societal needs…[through] deep integration across disciplines" have become an integral part of engineering culture.  
The eFellows program encourages interdisciplinary collaboration and research that spans engineering disciplines. In addition to hands-on academic research, each eFellows cohort participates in customized professional development webinars that address timely and relevant topics including work-life balance, implicit bias, and navigating institutional culture. Additionally, eFellows participate in synchronous and asynchronous community-building activities to foster a sense of belonging and help prepare them to thrive in future research careers.
[As an eFellow], I can [help] shap[e] this world by molding future generations of scientists and engineers equipped with the confidence, skills, and emotional intelligence to solve nuanced, complex, ambiguous, and critical societal problems. […] I am extremely passionate about making a space where young scientists feel welcomed, included, and celebrated for who they are whether that is by creating spaces at the intersection of science and art, such as stained glass, or by advocating directly for student quality of life, such as financial stress or raising awareness of sexual misconduct.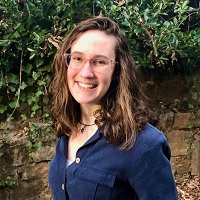 Emily McGuiness
Receiving this...award supports my growth into an independent interdisciplinary researcher with training in both nursing and engineering... My overall mission is to improve patient outcomes and nursing workflow by disrupting the status quo using innovative research methods and device development strategies. Jeannine Blake
I lost my job due to the crisis created by the...pandemic...and I could not find the motivation to continue working on my career until I got accepted into the eFellows program. It was of extreme importance for me to be accepted as part of eFellows...program as this opportunity opened up a whole new world of good reasons for me to go back to do research in my favorite field of study.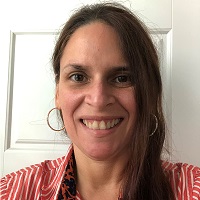 Roxana Melendez De La Hoz